From UT:Austin- The Roots of Tejano & Conjunto Music-

The roots of Tejano and Conjunto music are as widespread and diverse, and run as deep, as the traditions, cultures
and people which gave them life. The main root is the music of Mexico with all its regional and class variations, its extraordinary range of songs and dances, and its social and religious lyrics ranging
from the solo voice to the powerful sound of the bandas from Sinaloa to the highly stylized format of today's mariachis. The genteel polished urban orchestras as well as the often untrained rural string bands, the romantic bolero singers, the smooth as well as the gutsy, male and female rural ranchera stars, the vocal trios, the Jarocho harp music of Veracruz, the Huastecan fiddlers and falsetto singers, the danzon and mambo orchestras, and above all the norteño sound of the accordion accompanying the duet vocals from the
North, have all contributed to the sound of present day Tejano and Conjunto music.
The musical traditions of the Tejanos of South Texas and Norteños of Northern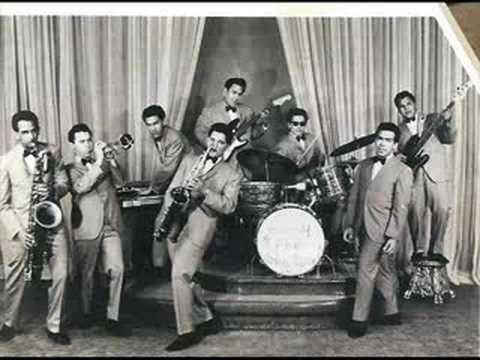 Mexico have been influenced not only by the mother country Mexico, but also by their Anglo, African, and immigrant neighbors like the Czechs, Bohemians, and Moravians as well as the Germans and Italians.

These various incorporations and collaborations led to Tejano music, native to Tejas. Names like Little Joe y La Familia, La Mafia, Sunny Ozuna, our reina, Selena, and Mazz brought to life the spirit of being Tejan@.


And in recognition of our Tejan@ roots, this Saturday, August 21, 2010 at Palmers Ice House, DJ tomcruz and DJ Steve Audio will go head to head for

The 1st EVER

The show starts at 8pm and will also include special guests The Saints & Sinners.
Organizer Mike Marron had this to say about Saturdays big show!:

"The Saints & Sinners" have a 5 piece horn section with congas and that the band consists of 11 members which is a rare special treat for music and dancing lovers.The band performs a variety of music from Tejano/Cumbia/Latin/ and Old School R&B Funk music. You hardly ever see big groups like this performing these days!
Every dollar you pay is well worth it and actually you are getting way more than you pay for.
We will be making history in the Tejano World (actually all over the world) and having the "1st ever DJ Tejano/Cumbia Battle." DJ tomcruz hailing from Denver Harbor/East Houston vs DJ Steve Audio hailing from North Side/Houston will be battling it out!
And Special Referee for the battle will be East Sides Own PEPE(Nick Marron)"

Palmers will be showing the Texans Game and having Free Pizza that night.
$7 pre sale tickets can be purchased at Palmers Ice house.
$10 at the door, $8 before 10pm
Palmers Ice House
7315 Lyons Avenue
Houston, TX 77020-5454
(713) 670-7756
Brought to you by SNS Ent.
For more info: facebook.com/mikemarron1
myspace.com/snsband1969
or call 832-668-0067
To Reserve your table call:713-670-7756